WINE COOLER
WINE CISTERN

Wine cooler and wine cistern are receptacles for holding iced water and lumps of ice to chill one or more bottles of wine.
Early examples of wine cooler were made in the 1790s in the shape of straight-sided vessels on a flat base standing on the table or on the sideboard.
In the period 1800-1810 some were shaped as a barrel, decorated with encircling hoops.
In the 1820s some were made with a footed base, decorated at the bottom with gadrooning and having two horizontal handles or two drop-ring handles.
After 1820 the form became more elaborate with relief decorations of acanthus leaves, grapes, floral patterns, mythological friezes and applied masks.
Often they had a separate cylindrical metal liner into which to place the wine bottle and a removable collar to cover the iced water.
Until the 1840s these devices were called "ice-pail" or "ice-bucket" but thereafter they were catalogued as "wine cooler".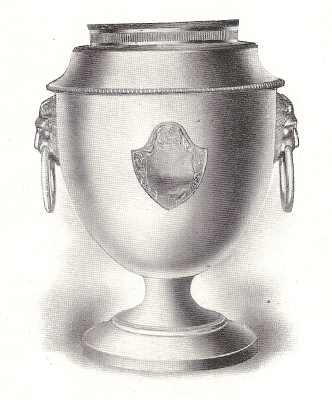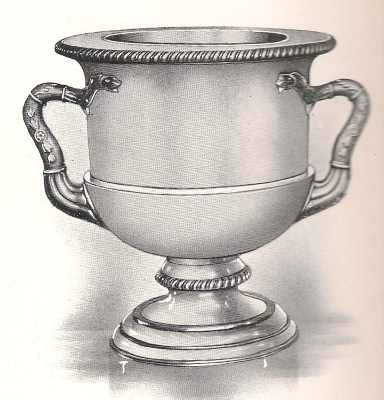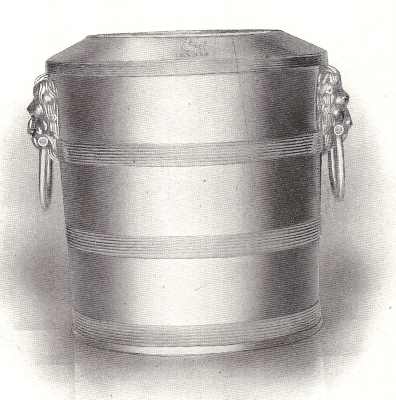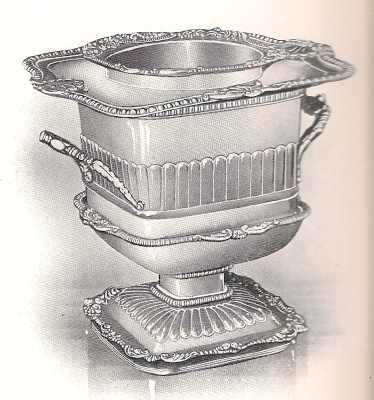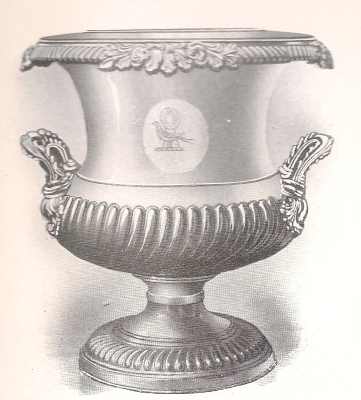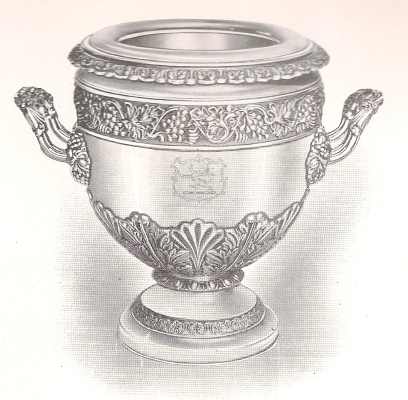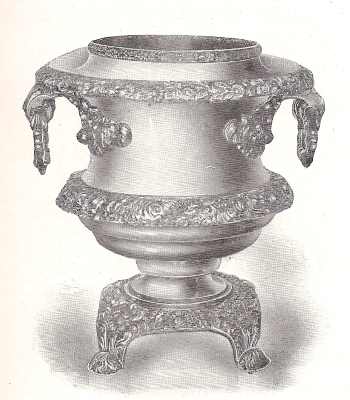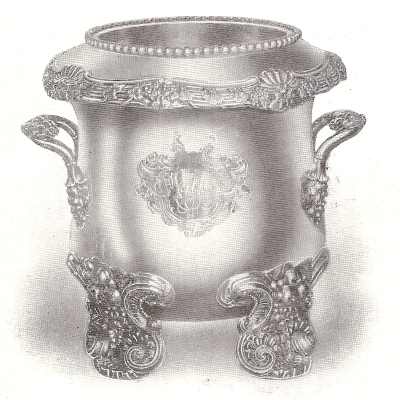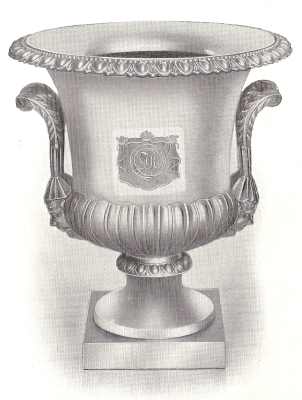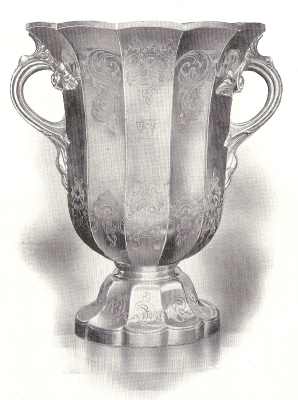 The wine cistern is a large oval receptacle in the form of a deep basin for holding iced water and ice to chill several bottles of wine.
The oval bowl rests on four feet or a spreading base and has two large carrying handles of various forms (drop-ring, flying scroll, horizontal scroll).
The bowl is decorated in various styles with embossing and engraving.
They are objects of great weight hence many were melted and few have survived in England.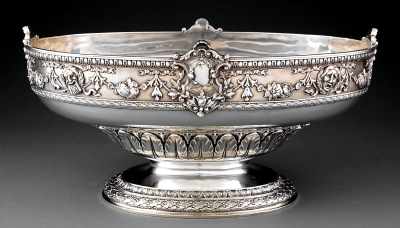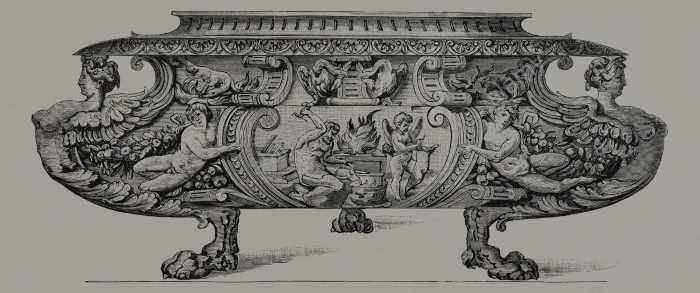 www.silvercollection.it
This is a page of 'The What is? Silver Dictionary' of A Small Collection of Antique Silver and Objects of vertu, a 1500 pages richly illustrated website offering all you need to know about antique silver, sterling silver, silverplate, Sheffield plate, electroplate silver, silverware, flatware, tea services and tea complements, marks and hallmarks, articles, books, auction catalogs, famous silversmiths (Tiffany, Gorham, Jensen, Elkington), history, oddities ...
HOME - SITE MAP - SILVER DICTIONARY - COOKIES CONSENT AND PRIVACY