METHER CUP

Mether is a drinking-vessel of Celtic origin used in Ireland to drink mead, an alcoholic beverage made of honey, water and yeast.
Early examples found in bogs are four sided wooden cups with three or four handles elongated at the end, so they end parallel to the base.
The best known example of ancient Mether is the Dunvegan Cup, a 10th century wooden artifact with 15th century silver ornamentation. It belongs to the Clan MacLeod of the Scottish Highlands and is preserved in the Dunvegan Castle.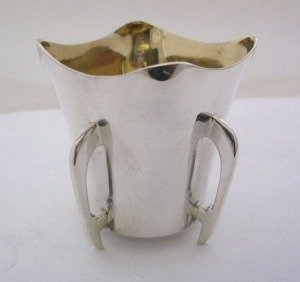 Silver examples based on ancient wooden prototypes were manufactured since the 18th century and at the beginning of the 20th century many UK makers resumed the manufacture of silver mether cups, often used as presentation cups or as a child's Christening mug.
The new cups, standing on four square handles with deep lobes extending down to the level of the base to form their legs, were characterized by reduced dimensions, usually not exceeding 3" in height (7,5cm).

This page of "Silver Dictionary" is based on a wider article written by Giorgio Busetto, published in Silver Magazine, November/December 2007 and available through Silver Magazine "Back Issues" service.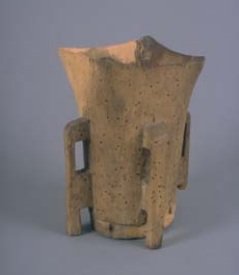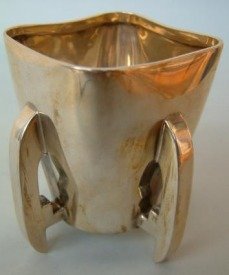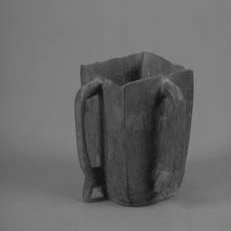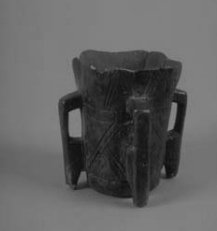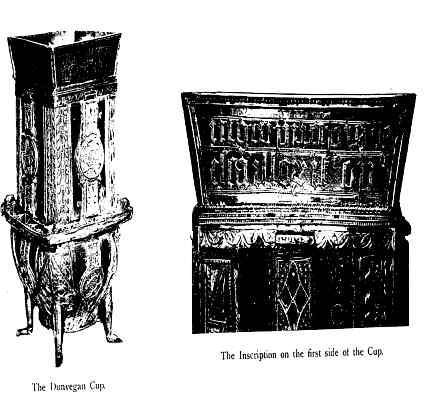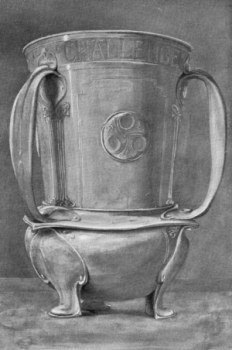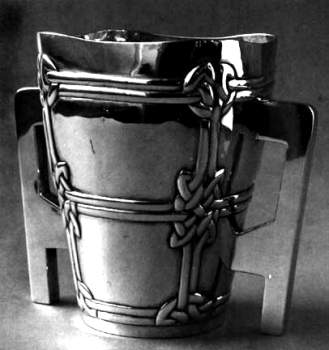 www.silvercollection.it
This is a page of 'The What is? Silver Dictionary' of A Small Collection of Antique Silver and Objects of vertu, a 1500 pages richly illustrated website offering all you need to know about antique silver, sterling silver, silverplate, Sheffield plate, electroplate silver, silverware, flatware, tea services and tea complements, marks and hallmarks, articles, books, auction catalogs, famous silversmiths (Tiffany, Gorham, Jensen, Elkington), history, oddities ...
HOME - SITE MAP - SILVER DICTIONARY - COOKIES CONSENT AND PRIVACY