INDIAN PEACE MEDALS AND PRESENTATION SILVER

A common practice, since early times of British settlement, was to gift Indians of America with silver object as token of peace.
In the 1730s is documented the manufacture of silver breast plates by Albany silversmith Koenraet Ten Eyck while a silver gorget made in 1755 by his son Barent Ten Eyck was found in an Indian grave at Franklin, North Carolina.
Various gorgets were made by Joseph Richardson of Philadelphia. Richardson made a variety of silver objects as earrings, crosses, hair plates, medals for a Quaker organization named "The Friendly Association of Regaining and Preserving Peace with the Indians by Pacific Measures".
Another gorget engraved with a "crown" and marked "DW" was recovered in a Creek Indian site in Alabama.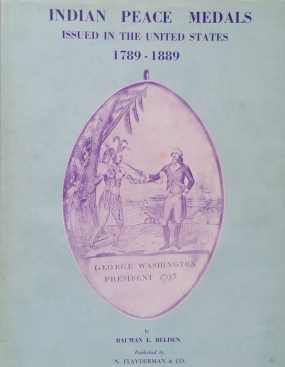 After American Independence, the United States government continued the policy of silver gifts to Indian chiefs commissioning silversmiths to make ornamental objects as wristbands and armbands.
From 1792, following the practice established by European powers in the American colonies, U.S. presidents and their agents distributed to tribal representatives silver medallions (known as 'Indian Peace Medals') as tokens of friendship and symbols of the relationships between the United States federal government and Native Americans.
Authentic examples of these medals are very rare and most of them are fakes or modern reproductions in some cases made many years ago to fill the cabinets of collectors who could not afford originals.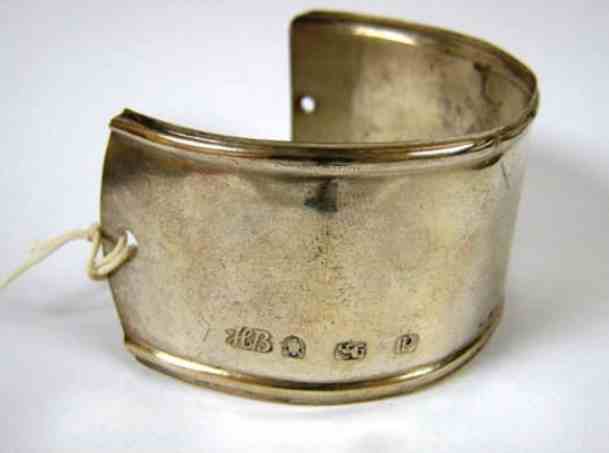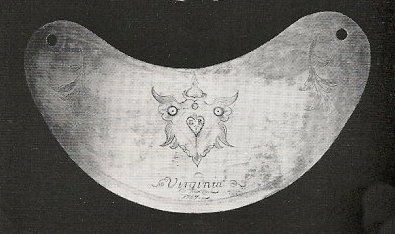 www.silvercollection.it
This is a page of 'The What is? Silver Dictionary' of A Small Collection of Antique Silver and Objects of vertu, a 1500 pages richly illustrated website offering all you need to know about antique silver, sterling silver, silverplate, Sheffield plate, electroplate silver, silverware, flatware, tea services and tea complements, marks and hallmarks, articles, books, auction catalogs, famous silversmiths (Tiffany, Gorham, Jensen, Elkington), history, oddities ...
HOME - SITE MAP - SILVER DICTIONARY - COOKIES CONSENT AND PRIVACY