YOGYA SILVER

Silver handicraft has been practiced in Java for many centuries.

The manufacture of silverware known as Yogya Silver finds its origin in the second quarter of the 20th century when a profound transformation was supported by the conjoined efforts of Dutch and Javanese promoters of decorative crafts.

In the 1930s Java was part of the Dutch East Indies and the center of this production was in the provincial capital Yogyakarta (Yogya) and in Kotagede, a small town about five kilometers southeast.

The production of Yogya Silver flourished after independence of Indonesia (1949) and continues in present days.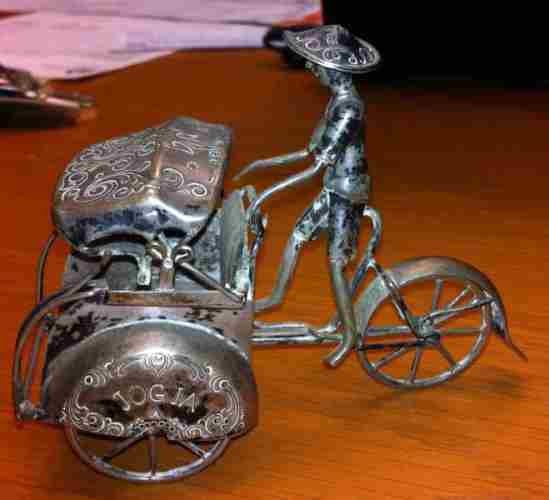 It is supported by the demand of international tourism and is exported in foreign countries, especially Europe (the very popular jewelery type is the filigree).

Notwitstanding Yogya Silver is manufactured in large series from basic designs, each object is individually handmade and any piece is never exactly equal to the other.

The most appreciated by collectors are the items made between about 1930 and 1970 crafted with the characteristic motifs of lotus flowers, peacocks, geometrical figures of Islamic taste, etc.

There is no official registered mark for Yogya Silver.

Most pieces are marked with "800" (rarely "900") often accompanied by one or more letters identifying the maker.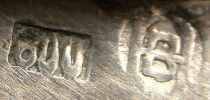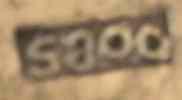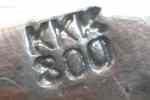 www.silvercollection.it
This is a page of 'The What is? Silver Dictionary' of A Small Collection of Antique Silver and Objects of vertu, a 1500 pages richly illustrated website offering all you need to know about antique silver, sterling silver, silverplate, Sheffield plate, electroplate silver, silverware, flatware, tea services and tea complements, marks and hallmarks, articles, books, auction catalogs, famous silversmiths (Tiffany, Gorham, Jensen, Elkington), history, oddities ...
HOME - SITE MAP - SILVER DICTIONARY - COOKIES CONSENT AND PRIVACY