BETEL BOX

The betel (Piper betle) is the leaf of a vine belonging to the Piperaceae family, which includes pepper and kava.
Chewing the mixture of betel leaf and areca nut is a tradition, custom or ritual from South Asia to the Pacific. It constitutes an important and popular cultural activity in many Asian and Oceanic countries.
It is not known how and when the areca nut and the betel leaf were combined together into one psychoactive drug. Archaeological evidence from Thailand, Indonesia and the Philippines suggests that they have been used since antiquity.
Slices of the areca nut would be wrapped in betel leaves and chewed, giving a mild stimulant effect. Sometimes tobacco and slaked lime would be included in the betel nut mixture as this releases the alkaloid of the nut.
The resulting concoction is sometimes referred to as betelnut.
Metal boxes are used to hold the leaves and other ingredients necessary to assemble a quid of betel.
In addition to small trinket boxes, larger boxes with small internal compartments are used.
In the Colonial period the Javanese habit of chewing betel was adopted by the local Dutch and exquisite boxes to hold the nut, the betel leaf and the other accompaniments were commissioned and used by the Dutch becoming an essential part of hospitality including with the indigenous rulers.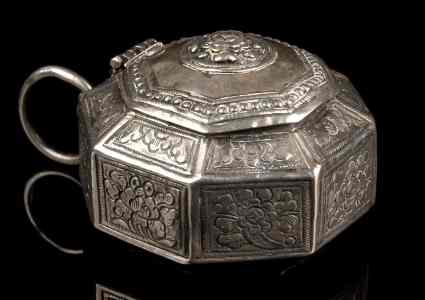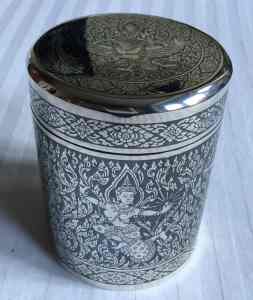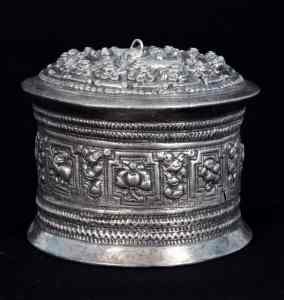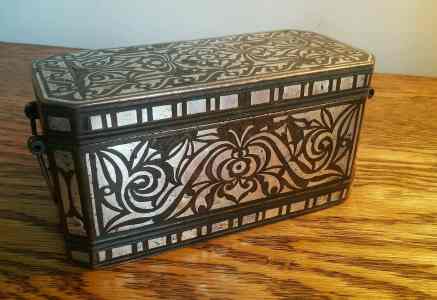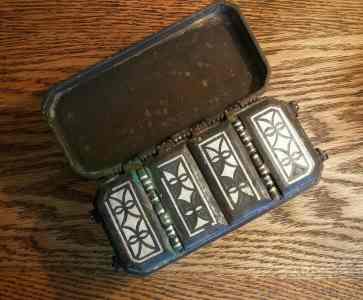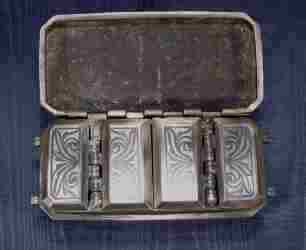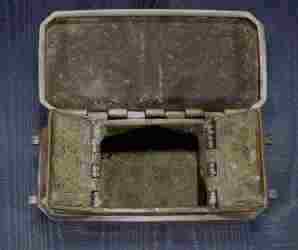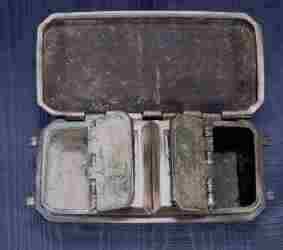 The compartments held lime on the left , palm leaf in the center and betel nut on the right

www.silvercollection.it
This is a page of 'The What is? Silver Dictionary' of A Small Collection of Antique Silver and Objects of vertu, a 1500 pages richly illustrated website offering all you need to know about antique silver, sterling silver, silverplate, Sheffield plate, electroplate silver, silverware, flatware, tea services and tea complements, marks and hallmarks, articles, books, auction catalogs, famous silversmiths (Tiffany, Gorham, Jensen, Elkington), history, oddities ...
HOME - SITE MAP - SILVER DICTIONARY - COOKIES CONSENT AND PRIVACY