THE GOLDSMITHS' HALL
THE BIRTHPLACE THE WORD "HALLMARK"

The Goldsmiths' Company is one of the twelve Great Livery Companies of the City of London.
The origin of the Company dates to the 12th century when acted as a guild for goldsmiths trade, silversmiths and jewellers.
The general members of the Company are called Freemen. Becoming a member of the Company is achieved by Service (serving and completing apprenticeship), by Redemption (nominated and seconded by members and paying an entrance fee) or by Patrimony (having a parent with the status of Freeman at the time of applicant's birth).
Above the Freemen is the Livery, which is composed of Liverymen elected from the Freemen of the Company.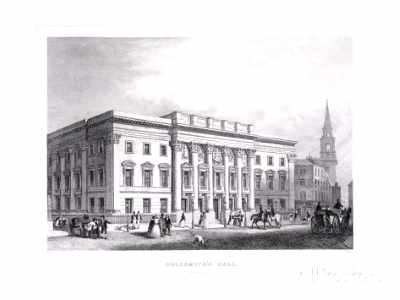 Above the group of Liverymen and governing the Company was the Court of Assistants (now numbering up to 33).
Four Assistants were elected annually to act as Wardens, serving as senior members of the Court (in order 4th, 3rd, 2nd and Prime Warden). A Deputy Warden (appointed by the Board of Wardens) was in charge of the Assay Office.
Until the late 20th century, the Company retained paramount responsibility for hallmarking platinum, gold and silver, but successive parliamentary legislation has devolved much authority to Government departments. Nonetheless, the Goldsmiths' Company continues to oversee the London Assay Office.
The headquarters of the Company and the Assay Office are in the Goldsmiths' Hall. The word "HALLMARK" derives from the fact that precious metals were sent to the Goldsmiths' Hall for testing to ensure that the correct standard of silver had been used.
The Goldsmiths' Hall has been based at this location since 1339, the present building being their third hall on the site. The second hall was built circa 1634-36 and restored after the Great Fire of London in 1666. It was eventually demolished in the late 1820s. The third and present hall was designed by Philip Hardwick and opened in 1835.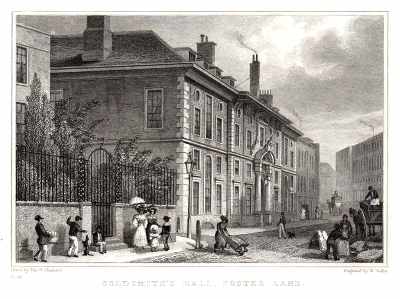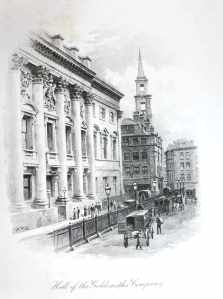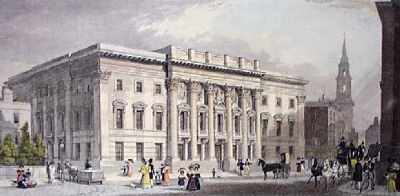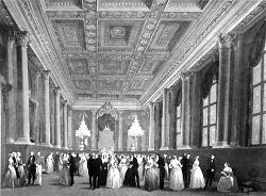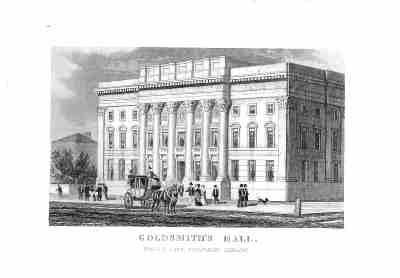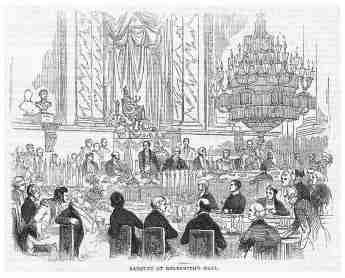 www.silvercollection.it
This is a page of 'The What is? Silver Dictionary' of A Small Collection of Antique Silver and Objects of vertu, a 1500 pages richly illustrated website offering all you need to know about antique silver, sterling silver, silverplate, Sheffield plate, electroplate silver, silverware, flatware, tea services and tea complements, marks and hallmarks, articles, books, auction catalogs, famous silversmiths (Tiffany, Gorham, Jensen, Elkington), history, oddities ...
HOME - SITE MAP - SILVER DICTIONARY - COOKIES CONSENT AND PRIVACY