MAZER


Mazer is a drinking vessel of Germanic tradition made in maple wood in the form of a wide flat-bottomed shallow bowl without handles.
The early examples are usually deep with narrow lip bands, while the later ones are shallower with wider bands and an increased capacity.
These vessels were made from the 12th to the 16th century and it is supposed that the word "mazer" derives from the ancient German word "masa" meaning a spot or from the old Welsh word "masarn" meaning maple tree.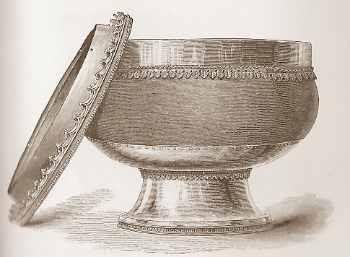 They vary from simple ones made entirely of wood to most prized cups ornamented with a precious metal rim and a circular medallion on the inside of the bowl.
The silver band around the lip was often engraved with inscriptions in Latin or in English. Many of the early examples were converted into standing cups following the demand by wealthy classes for pieces of more importance.
Few mazers have survived to the present day, but at the time of their introduction in England they were very popular and made in great quantity. However, most of them were made only of solid wood as a few could afford the cost of the addition of silver mounts.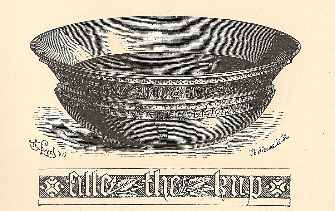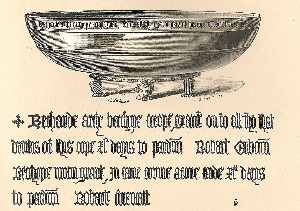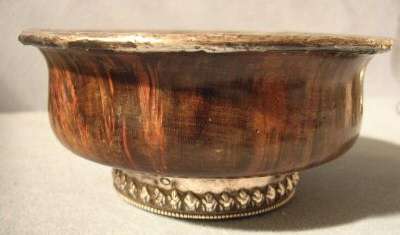 www.silvercollection.it
This is a page of 'The What is? Silver Dictionary' of A Small Collection of Antique Silver and Objects of vertu, a 1500 pages richly illustrated website offering all you need to know about antique silver, sterling silver, silverplate, Sheffield plate, electroplate silver, silverware, flatware, tea services and tea complements, marks and hallmarks, articles, books, auction catalogs, famous silversmiths (Tiffany, Gorham, Jensen, Elkington), history, oddities ...
HOME - SITE MAP - SILVER DICTIONARY - COOKIES CONSENT AND PRIVACY