STRING HOLDER

Since the 19th century a variety of holders were manufactured in an attempt to maintain strings under control and prevent their tangling.
From the beginning, the classic string holder shape was the metallic beehive, but, over the years, many other more decorative forms and materials were used to hold this household and office utility.
Examples were made in ceramic, pottery, china, chalkware, wood and glass assuming a variety of shapes (conical, globular, oval, dome) and figures (animals, humans, fruits, vegetables) following the raging fashion of 'novelties' of the early 1900s.
In this page are illustrated some decorative string holders made in sterling silver and silverplate.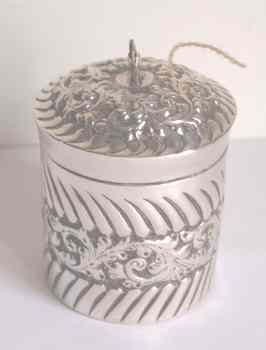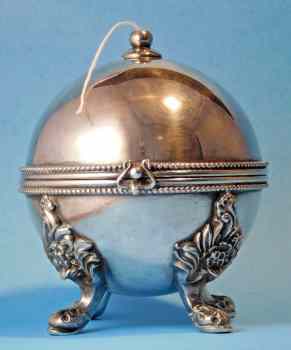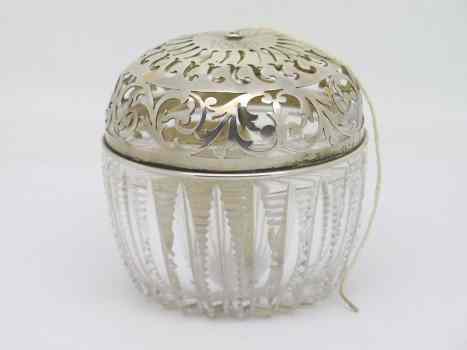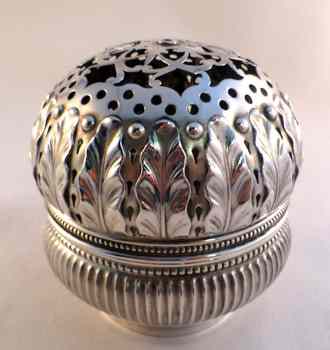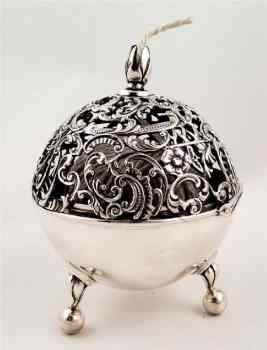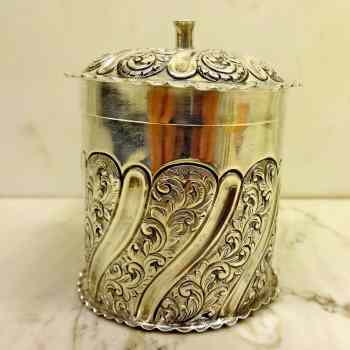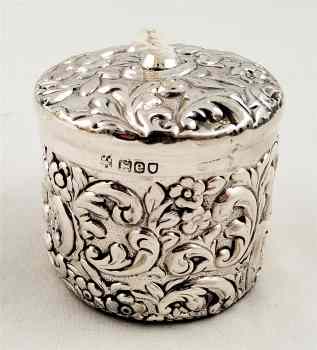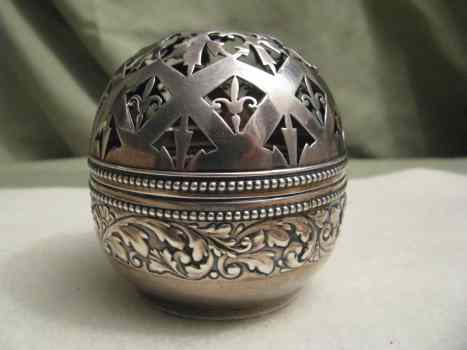 www.silvercollection.it
This is a page of 'The What is? Silver Dictionary' of A Small Collection of Antique Silver and Objects of vertu, a 1500 pages richly illustrated website offering all you need to know about antique silver, sterling silver, silverplate, Sheffield plate, electroplate silver, silverware, flatware, tea services and tea complements, marks and hallmarks, articles, books, auction catalogs, famous silversmiths (Tiffany, Gorham, Jensen, Elkington), history, oddities ...
HOME - SITE MAP - SILVER DICTIONARY - COOKIES CONSENT AND PRIVACY