WIENER WERKSTATTE

The Wiener Werkstatte (Vienna Workshop) exerted an enormous influence on artists and designers throughout the first part of the 20th century. In 1897 a group of progressive artists and designers, led by architect Josef Hoffman and painter Koloman Moser, formed the Vienna Secession which became the Wiener Werkstätte Produktiv-Gemeinschaft von Kunsthandwerken, Wien (the Viennese Workshop and Production Cooperative of Art Works in Vienna) in 1903 when they received backing from a prominent businessman. This enabled them to equip workshops especially for working on modern design in a range of applied arts like glass, metalwork and jewellery.
The aim of the Wiener Werkstatte artists and designers was to bring good design and art into every part of people's lives. They also wanted to break with the past and bring new style to everything they produced. Emphasis was placed on the beautiful and unique as well as faultless craftsmanship.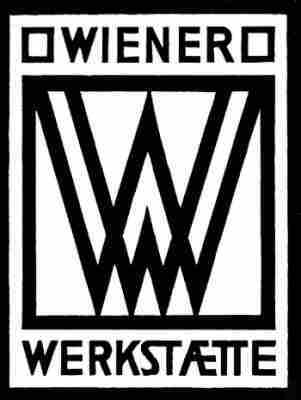 The concept was modeled after Charles Robert Ashbee's Guild of Handicraft. By 1905 it had over a hundred craftsmen, of whom 37 were masters of their trade, its strong point being handmade metalware whose reductive style proved its dependence on hand production.
In addition to the workshops on its own premises, the Wiener Werkstätte had recourse to free-lance craftsmen, students at Kunstgewerbeschule of Vienna (the School of Applied Arts, where both Hoffmann and Moser taught) and contemporary industry. Furniture production, for example, though at one point part of the Werkstätte's program, was more congenially licensed to outside manufacturers such as Gebrüder Thonet and J. & J. Kohn. In 1907, the Wiener Werkstätte took over distribution for the Wiener Keramik, a ceramics workshop of kindred spirit headed by Michael Powolny and Berthold Löffler. The Wiener Werkstätte's ability to change with the times perhaps accounts for its longevity, for despite ongoing financial problems, the enterprise survived for nearly thirty years. Berthold Löffler and Carl Otto Czeschka, who both became associated with the Werkstätte around 1905, brought with them a renewed interest in figuration that had direct bearing on the early work of the Expressionist Oskar Kokoschka. During and immediately following World War I, it was Dagobert Peche whose ornamental, almost baroque fancies exerted the most palpable influence.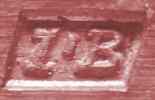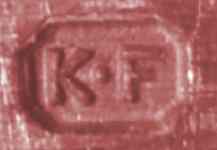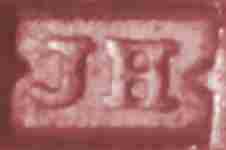 The list of gold and silversmiths active in Wiener Werkstatte the Vienna workshop comprises:
Carl Bauer; Josef Bauer; Josef Berger (mark JB: mark's photo aside); Heinrich Bischoff; Johann Blaschek (mark JB); Josef Czech (mark JC); Johann Decker; Franz Egelhofer; Adolf Erbrich (mark AE); Josef Erbrich; Jakob Ernst; Johann Eulenburg; Mathias Faul; Erhard Fischer; Karl Frank (mark KF: mark's photo aside); Karl Götzmann; Augustin Grötzbach; Franz Guggenbichler (mark FG); Josef Habereder; Konrad Häussner; Friedrich Hartl; Josef Holi (mark JH); Josef Hoszfeld (mark JH); Ferdinand Hübl; Josef Husnik (mark JH: mark's photo aside); Johann Ihlenfeld; Karl Kallert (mark CK); Johann Kampf; Heinrich Kloiber; Richard Kocmann; Leopold Kubat; Johann Linhart; Leopold Luther; Alfred Mayer (mark AM); Karl Med (mark MK); Lambert Ottendorfer; Eugen Pflaumer; Karl Ponocny; Anton Pribyl; Karl Pröbsting; Heinrich Prohaska; Johann Schittenhelm; Karl Schleinzer; Franz Stojan; August Swatek; Alois Wabak; Josef Wagner (mark JW); Adolf Wertnik (mark AW); Valentin Zeileis.
Most of the objects produced in the Wiener Werkstatte were stamped with a number of different hallmarks, with the trademark of the Wiener Werkstatte, the monogram of the designer and that of the craftsman, who completed it.

www.silvercollection.it
This is a page of 'The What is? Silver Dictionary' of A Small Collection of Antique Silver and Objects of vertu, a 1500 pages richly illustrated website offering all you need to know about antique silver, sterling silver, silverplate, Sheffield plate, electroplate silver, silverware, flatware, tea services and tea complements, marks and hallmarks, articles, books, auction catalogs, famous silversmiths (Tiffany, Gorham, Jensen, Elkington), history, oddities ...
HOME - SITE MAP - SILVER DICTIONARY - COOKIES CONSENT AND PRIVACY