ARGENTOR-WERKE
RUST & HETZEL
This is a page of A Small Collection of Antique Silver and Objects of vertu, a 1000 pages richly illustrated website offering all you need to know about antique silver, sterling silver, silverplate, sheffield plate, electroplate silver, silverware, flatware, tea services and tea complements, marks and hallmarks, articles, books, auction catalogs, famous silversmiths (Tiffany, Gorham, Jensen, Elkington, WMF, Reed & Barton, Mappin & Webb, Bateman Family), history, oddities ...
SITE MAP HOME PAGE


HISTORY AND MARKS
The origin of the firm dates to 1863 when Carl Adalbert Münchmeyer and Ernst Rust founded C.A. Münchmeyer & Co.
The firm was specialised in silver and gold plating metal objects through galvanic process.
Factories were opened in Berlin (managed by C.A.Münchmeyer), Vienna (managed by Ernst Rust and Adolf Wilhelm Hetzel) and Paris.
Argentor-Werke Rust & Hetzel, founded in 1902 and managed by Georg Ferdinand Rust and Adolf Wilhelm Hetzel, became one of the most important metalware manufacturers of Viennese Art Nouveau movement.
Production included not only silver cutlery, bowls, centerpieces, tea and coffee services, but also home furnishings such as frames, clocks, electric lamps, vases and flower holders.
Of particular interest were the frames manufactured by Argentor to mount the iridescent glass vases made by the famous Johan Loetz glass factory.


The company was very successful and produced hundreds of models for worldwide export, obtaining the award of supplier of Austro-Hungarian Imperial House. Branches were active in Budapest and Brno.
Argentor-Werke survived WWII but continued to suffer increasing financial losses until the closure in 1970.


ARGENTOR MARKS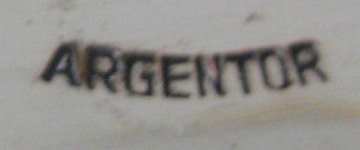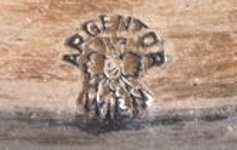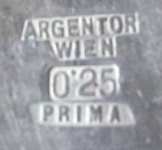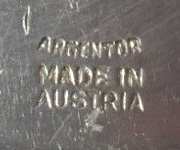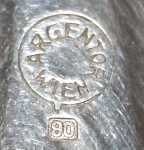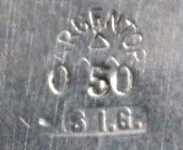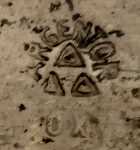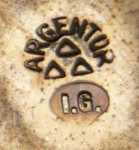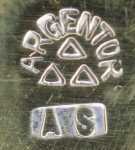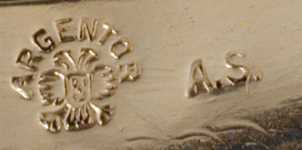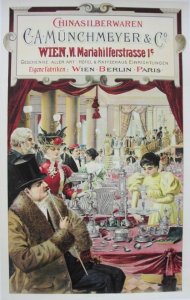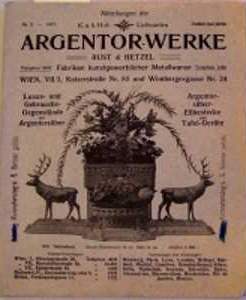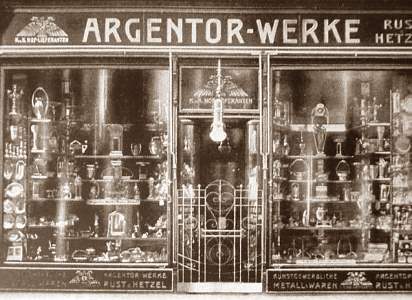 ---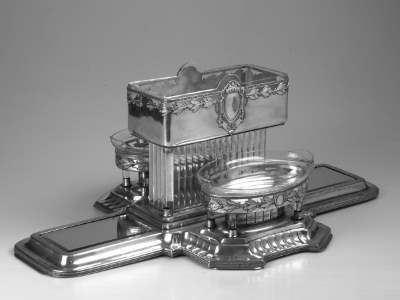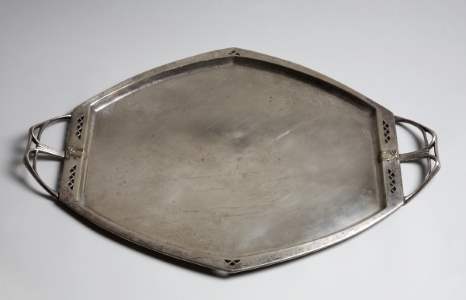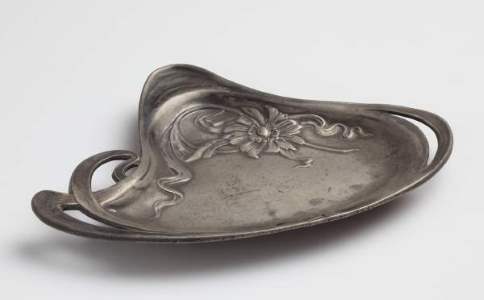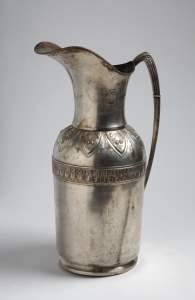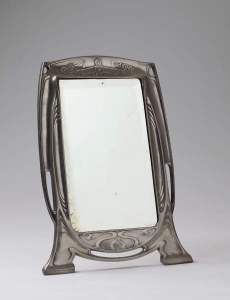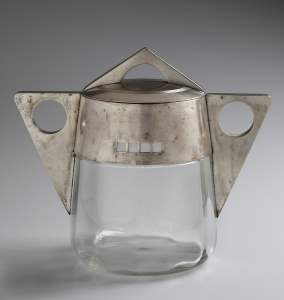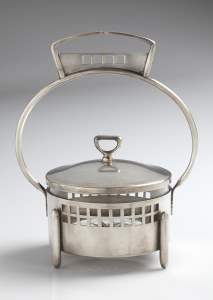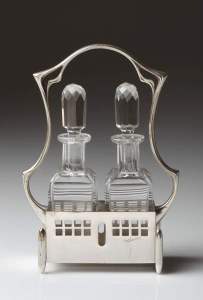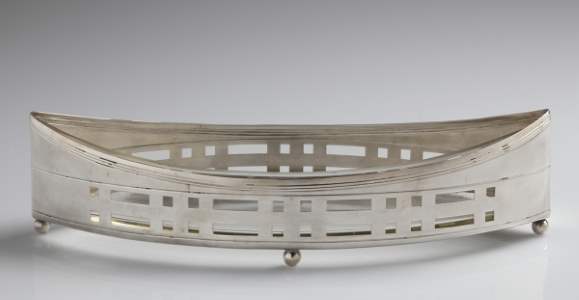 www.silvercollection.it
This is a page of 'The What is? Silver Dictionary' of A Small Collection of Antique Silver and Objects of vertu, a 1500 pages richly illustrated website offering all you need to know about antique silver, sterling silver, silverplate, Sheffield plate, electroplate silver, silverware, flatware, tea services and tea complements, marks and hallmarks, articles, books, auction catalogs, famous silversmiths (Tiffany, Gorham, Jensen, Elkington), history, oddities ...
HOME - SITE MAP - SILVER DICTIONARY - COOKIES CONSENT AND PRIVACY