CARLO MARIO CAMUSSO SA
CAMUSSO - PLATERIA Y JOYERIA FINA

This is a page of A Small Collection of Antique Silver and Objects of vertu, a 1000 pages richly illustrated website offering all you need to know about antique silver, sterling silver, silverplate, sheffield plate, electroplate silver, silverware, flatware, tea services and tea complements, marks and hallmarks, articles, books, auction catalogs, famous silversmiths (Tiffany, Gorham, Jensen, Elkington, WMF, Reed & Barton, Mappin & Webb, Bateman Family), history, oddities ...
SITE MAP HOME PAGE


HISTORY AND MARKS
The Camusso silver company was founded in 1933 in Lima, Peru by Italian silversmith Carlo Mario Camusso Grasso.
Carlo Mario Camusso arrived from Italy and started working in a metal factory, became intoxicated and sought refuge for his health in Huacho, where he met artisan silversmiths who inspired him to start a business.
Once restored, he brought his girlfriend from Italy and it was thanks to his work as a seamstress that he joined the capital to found, in 1933, his workshop on Avenida Cuba de Jesús María.
Camusso worked hardly until the Carlo Mario Camusso S.A. (established in 1946) made almost 100% of the local silver market and his name became synonymous with Peruvian silver all over the world.
Carlo Mario Camusso retired in 1957 and left the factory to the husbands of his two daughters: the Italians Siro Tonani Ricci and Alberto de Gasperi Orsetto, who began exporting goldsmithing in 1962.
Decades later it was the turn of the third generation. On the way out of De Gasperi and Tonani, Carlo Tonani Camusso, Siro's oldest son, was at the head, with his brother Fabio in commercial management.
The 90s were running and the market had changed. The competition had come up with an offer that also bet on quality and design, adding jewelry to the equation.
They decided to expand the line to produce jewelry and diversify production launching the CMC brand and opening a store in the Jockey Plaza, where to sell accessories - purses, sunglasses, perfumes - with a distinctive silver seal.
Camusso - Platería y Joyería Fína has now seven stores in Peru and in other 13 countries. The Camusso factory exports gold and silverware, jewelry and accessories to a total of 22 nations.
CAMUSSO SILVER MARKS








REGISTERED TRADEMARKS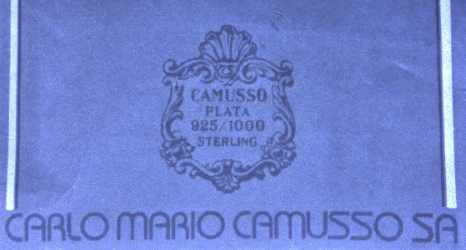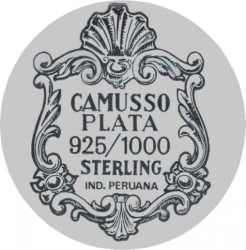 First Use Anywhere Date: 1933
First Use In Commerce Date: 1946


CAMUSSO SILVERWARE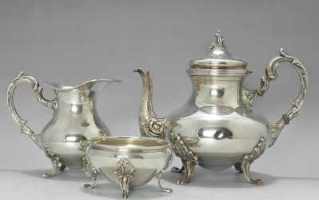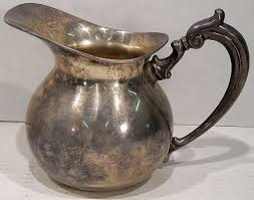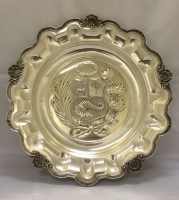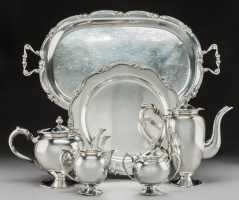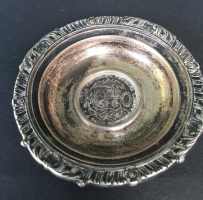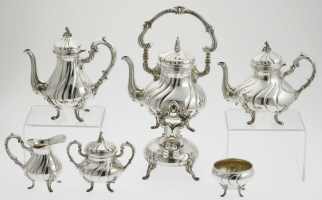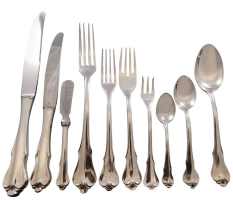 CAMUSSO FLATWARE PATTERNS
















www.silvercollection.it
This is a page of 'The What is? Silver Dictionary' of A Small Collection of Antique Silver and Objects of vertu, a 1500 pages richly illustrated website offering all you need to know about antique silver, sterling silver, silverplate, Sheffield plate, electroplate silver, silverware, flatware, tea services and tea complements, marks and hallmarks, articles, books, auction catalogs, famous silversmiths (Tiffany, Gorham, Jensen, Elkington), history, oddities ...
HOME - SITE MAP - SILVER DICTIONARY - COOKIES CONSENT AND PRIVACY