SILVER HALLMARKS WORLDWIDE OVERVIEW
SCOTLAND - SLOVAKIA - SOUTH AFRICA - SPAIN - SRI LANKA (CEYLON) - SWEDEN - SWITZERLAND - UNITED KINGDOM - UNITED STATES OF AMERICA
The word "HALLMARK" derives from the fact that precious metals were sent to the London Goldsmiths' Hall for testing to ensure that the correct standard of silver had been used.
In most countries, silver objects are stamped with one or more hallmarks indicating the purity of the metal and the mark of the manufacturer or silversmith. Other marks can indicate the date of manufacture and additional information about the piece.
In some countries, the testing of precious metal objects and marking of purity is controlled by a national assay office.
Depending on the national legislation the use of hallmarks may be compulsory, voluntary or provided by a manufacturer's declaration.
This page presents a general overview on a series of national hallmarking systems. More detailed information and further hallmarks are available following the respective links.


---
COUNTRY: A-B C-F G-L M-R S-Z
---
SCOTLAND

SCOTTISH PROVINCIAL PAGE
---
SLOVAKIA
CZECHOSLOVAKIA
CZECHIA/CZECH REPUBLIC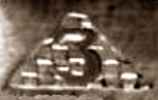 CZECHOSLOVAKIA
CZECHIA/CZECH REPUBLIC & SLOVAKIA HALLMARKS PAGE
---
SOUTH AFRICA
CAPE COLONY


1

2

3

4

5
1: Johannes Martinus Lotter 2: William Moore 3: Thomas Stephenson 4: Martinus Lourens Smith 5: Frederik Waldek

CAPE COLONY MARKS PAGES

SOUTH AFRICA: 20TH CENTURY


1

2

3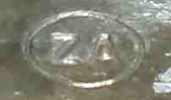 4
1: voluntary hallmark 1949 2: voluntary hallmark 1949 3: voluntary hallmark 1949 4: mark of origin from 2013 (ZA= South Africa)

SOUTH AFRICAN MARKS OF 20TH CENTURY PAGE


---
SPAIN
In 1934 the Spanish hallmarking system was organized on three types of marks:
- fineness mark, in the form of a "five-point star" for 915/1000 purity (plata de ley) and a "six-point comet" for 750/1000 purity (plata de segunda)
- maker's mark in a hexagonal contour
- assay office code, as a letter code stamped in the fineness mark star (this code was rarely used)




left: .915 fineness after 1934 right: .750 fineness after 1934



1

2

3
1: .915 fineness mark after 1934 2: .915 fineness mark after 1934 with Barcelona Assay Office letter (B) 3: .750 fineness after 1934

ANCIENT MARKS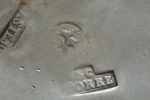 1

2

3

4
1: silversmith Antonio Castejon, Cordoba, 1836, assayer Marcial De La Torre 2: Madrid, 19th century 3: Palma de Mallorca, 19th century 4: Madrid, 19th century

SPAIN ANCIENT MARKS PAGE

SPAIN MARKS PAGE


---
SRI LANKA (CEYLON)
The country obtained independence in 1948. Silver manufactured in the mid-20th century is marked with a stylized lion holding a sword.




Present silver is marked with the Assay Office Mark and the Silver standard mark. The legal standards are .999, .925 and .800.


---
SWEDEN
The present form of National Control Mark started in 1901 consisting of the three crowns of the Swedish coat of arms in a trefoil shape, the hexagonal frame with"S" indicating the minimum silver standard of .800, the town, the date code and the maker's mark.


SWEDISH MARKS PAGE AND DIRECTORY OF MAKERS
---
SWITZERLAND
1881 - 1995
Until 1881 there was no uniform system of hallmarking in Switzerland. Before that time, hallmarking was undertaken at the local level by the Swiss cantons. With the introduction of the Swiss system of hallmarking in 1881, there was uniformity throughout the nation.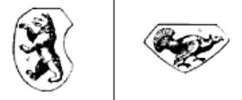 1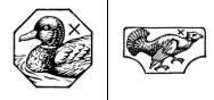 2
1: silver hallmarks 1881-1933 2: silver hallmarks 1933-1995

SWISS MARKS 1881-1995 PAGE

SWITZERLAND PRESENT MARKS PAGE


---
UNITED KINGDOM







UK HALLMARKING SYSTEM PAGE




UK PRESENT MARKS PAGE
HOW TO READ ENGLISH SILVER MARKS
---
UNITED STATES OF AMERICA
The identification and dating of American silver presents problems because, unlike England and other countries, no official stamps or date letters were used. Nor was there ever established a guild hall for keeping records. Therefore, it is only through the identification of maker's marks and trademarks that the names of silversmiths and manufacturers can be traced.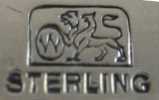 AMERICAN MAKER'S MARKS PAGES
---
COUNTRY: A-B C-F G-L M-R S-Z
---

www.silvercollection.it
This is a page of 'The What is? Silver Dictionary' of A Small Collection of Antique Silver and Objects of vertu, a 1500 pages richly illustrated website offering all you need to know about antique silver, sterling silver, silverplate, Sheffield plate, electroplate silver, silverware, flatware, tea services and tea complements, marks and hallmarks, articles, books, auction catalogs, famous silversmiths (Tiffany, Gorham, Jensen, Elkington), history, oddities ...
HOME - SITE MAP - SILVER DICTIONARY - COOKIES CONSENT AND PRIVACY