SILVER HALLMARKS WORLDWIDE OVERVIEW
CANADA - CHANNEL ISLANDS - CHINESE EXPORT SILVER - COLOMBIA - CZECHOSLOVAKIA/CZECHIA/CZECH REPUBLIC - DENMARK - EGYPT - ESTONIA - FINLAND - FRANCE
The word "HALLMARK" derives from the fact that precious metals were sent to the London Goldsmiths' Hall for testing to ensure that the correct standard of silver had been used.
In most countries, silver objects are stamped with one or more hallmarks indicating the purity of the metal and the mark of the manufacturer or silversmith. Other marks can indicate the date of manufacture and additional information about the piece.
In some countries, the testing of precious metal objects and marking of purity is controlled by a national assay office.
Depending on the national legislation the use of hallmarks may be compulsory, voluntary or provided by a manufacturer's declaration.
This page presents a general overview on a series of national hallmarking systems. More detailed information and further hallmarks are available following the respective links.


---
COUNTRY: A-B C-F G-L M-R S-Z
---
CANADA

CANADIAN MAKER'S MARKS PAGE
---
CHANNEL ISLANDS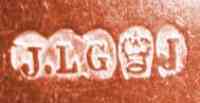 CHANNEL ISLANDS MAKER'S MARKS PAGE
---
CHINESE EXPORT SILVER
By the late 18th/early 19th centuries, the phenomenon we now know as Chinese Export Silver was well-entrenched. It happened simply because silver, as a material, was more plentiful in China than anywhere else and the art of silversmithing had been perfected to such a high level. It was also relatively cheap, compared to Western counterparts. This capability was quick to be recognized; merchants and sea-captains began to bring western silver items as examples to be copied, while the demand for bespoke items also increased. It is because of this surge of requests to "copy" that we find a peculiarly Chinese Export Silver circumstance mainly in relation to silver created in the 1785/1840 period.




CHINESE EXPORT SILVER MAKER'S MARKS DIRECTORY
---
COLOMBIA
Colombia achieved independence from Spain in 1819 and Republic of Colombia was declared in 1886.
Modern Colombian silver is marked .900 into a shield containing the name or the initials of the manufacturer.






---
CZECHOSLOVAKIA
CZECHIA/CZECH REPUBLIC & SLOVAKIA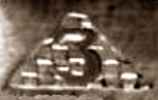 CZECHOSLOVAKIA
CZECHIA/CZECH REPUBLIC & SLOVAKIA HALLMARKS PAGE
---
DENMARK
The first Danish hallmarking was made in Copenhagen at the end of the 15th century.
Later, other cities as Aalbotg, Aarhus, Odense and Viborg introduced their own mark as a guarantee of precious metals.
In 1893 the "Three-tower" mark of Copenhagen was adopted as the national mark in the new standardized hallmarking system. Copenhagen had the only Assay Office in Denmark.








DANISH HALLMARKS PAGE
---
EGYPT
The first hallmarks were introduced by Turkey in 1575 but the first "modern" marks were adopted in the 19th century. In 1916 was introduced a marking system with date letters, similar to British model. The marks were the "cat" and, later, the "lotus"



EGYPTIANS HALLMARKS PAGE
---
ESTONIA
Russian hallmarks were used from 1840 to 1918 and from 1946 to 1990
In the period 1919-1924 was used a re-hallmarking mark "EW + flower" (Eesti Wabariik/Estonian Republic). Silver content was expressed in zolotniki (84) The lion moving left mark into an oval together with silver content (800, 875, 900 and 935) was introduced in 1922. A similar mark was reinstated after independence from Soviet Union.


1

2

3

4

5

6
1: re-hallmarking mark 1919-1924 2: re-hallmarking mark 1919-1924 3: Russian/Estonian mark - unidentified Moscow silversmith and Joseph Kopf (Tallinn) 4: Hirsch Markowitsch (Tallinn) 5: Richard Lange 6: Theodor Grühn (Tallinn)

ESTONIA MARKS PAGE

ESTONIA PRESENT MARKS PAGE


---
FINLAND
Finland was part of the Kingdom of Sweden until 1809 when it was ceded to Russia becoming an autonomous province.
Hallmarking in Finland was compulsory since 1754 and a date mark system introduced in 1759.
In 1810 the Swedish hallmarking system was abandoned and a new sequence of date letters introduced.

Since 1810 the national mark is one crown in a hearth shaped contour.



FINNISH HALLMARKS PAGE
---
FRANCE
ANCIENT HALLMARKS (ANCIEN REGIME)


1

2

3

4
1 silversmith mark André-Denis Nesme c. 1720 2: mark of charge 1703-1708 3: mark of discharge 1717-1722 4: mark of 'jurande' 1774-1775

FRENCH ANCIEN REGIME HALLMARKS PAGE

FROM 1798 TO PRESENT


1

2

3

4

5

6

7

8

9

10
1: .950 fineness, Paris 1798-1809 2: France: .800 fineness, Paris 1798-1809 3: .950 fineness, Paris 1809-1819 4: .800 fineness, Paris 1809-1819 5: Guaranty medium objects Paris, 1809-1819 6: .950 fineness, Paris 1819-1838 7: Guaranty large objects, Paris 1819-1838 8: .950 fineness, 1838-1873 9: .800 fineness, 1838-1873 10: Export silver, 1878-1973

FRENCH HALLMARKS 1798 - PRESENT PAGE


---
COUNTRY: A-B C-F G-L M-R S-Z
---

www.silvercollection.it
This is a page of 'The What is? Silver Dictionary' of A Small Collection of Antique Silver and Objects of vertu, a 1500 pages richly illustrated website offering all you need to know about antique silver, sterling silver, silverplate, Sheffield plate, electroplate silver, silverware, flatware, tea services and tea complements, marks and hallmarks, articles, books, auction catalogs, famous silversmiths (Tiffany, Gorham, Jensen, Elkington), history, oddities ...
HOME - SITE MAP - SILVER DICTIONARY - COOKIES CONSENT AND PRIVACY