EUROPEAN COUNTRIES SILVER AND GOLD HALLMARKS
GERMANY
A silver or gold object that is to be sold commercially is, in most countries, stamped with one or more hallmarks indicating the purity of the metal and the mark of the manufacturer or silversmith
The word "HALLMARK" derives from the fact that, since the 16th century, precious metals were sent to the London Goldsmiths' Hall for testing to ensure that the correct standard of silver had been used. The Goldsmiths' Hall was the headquarters of the Goldsmiths' Company and the home of the Assay Office.
In some countries, the testing of precious metal objects and marking of purity is controlled by a national assay office.
Depending on the national legislation the use of hallmarks may be compulsory, voluntary or provided by a manufacturer's declaration.
The German hallmarking system is organized on a compulsory base.
Since 1888 Germany uses uniform marks for silver and gold.
These marks are the "Crescent and crown" (Halbmond und Reichskrone) for silver and the "Sun and Crown" (Sonne und Reichskrone) for gold.
In addition the fine content and maker's marks are used.
Minimum silver fineness is 800/1000, but 830, 835, 900, 925 and 935 purities are also used.
This system is now used for cutlery, plates or other silverware. In the area of silver jewellery only the silver content mark is more often used.
METAL FINENESS MARK
SILVER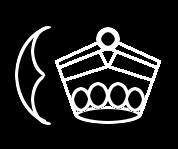 "Crescent and crown" (Halbmond und Reichskrone)
silver fineness 800/1000, 830/1000, 835/1000, 900/1000, 925 and 935/1000





GOLD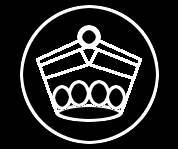 "Sun and Crown" (Sonne und Reichskrone)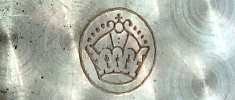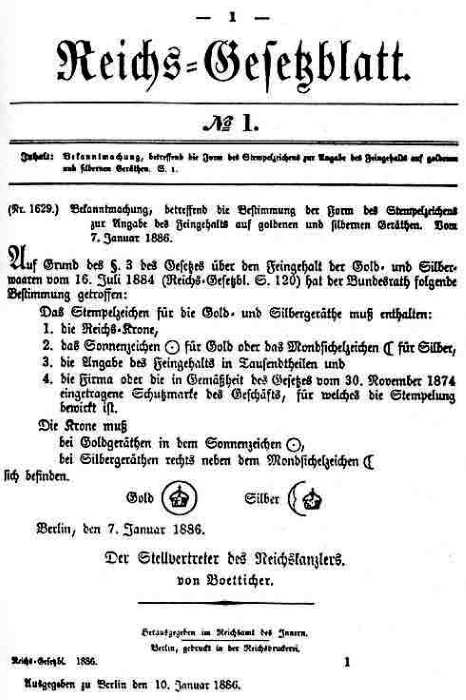 Official announcement page January 10, 1886

www.silvercollection.it
This is a page of 'The What is? Silver Dictionary' of A Small Collection of Antique Silver and Objects of vertu, a 1500 pages richly illustrated website offering all you need to know about antique silver, sterling silver, silverplate, Sheffield plate, electroplate silver, silverware, flatware, tea services and tea complements, marks and hallmarks, articles, books, auction catalogs, famous silversmiths (Tiffany, Gorham, Jensen, Elkington), history, oddities ...
HOME - SITE MAP - SILVER DICTIONARY - COOKIES CONSENT AND PRIVACY