EUROPEAN COUNTRIES SILVER AND GOLD HALLMARKS
SWEDEN
A silver or gold object that is to be sold commercially is, in most countries, stamped with one or more hallmarks indicating the purity of the metal and the mark of the manufacturer or silversmith
The word "HALLMARK" derives from the fact that, since the 16th century, precious metals were sent to the London Goldsmiths' Hall for testing to ensure that the correct standard of silver had been used. The Goldsmiths' Hall was the headquarters of the Goldsmiths' Company and the home of the Assay Office.
In some countries, the testing of precious metal objects and marking of purity is controlled by a national assay office.
Depending on the national legislation the use of hallmarks may be compulsory, voluntary or provided by a manufacturer's declaration.
The Swedish hallmarking system is organized on a compulsory base.

State control and standardisation of silver fineness in Sweden began in 1752. The national control mark was introduced in 1754 and in 1759 started a national alphanumerical date marking system. This system continues in present days.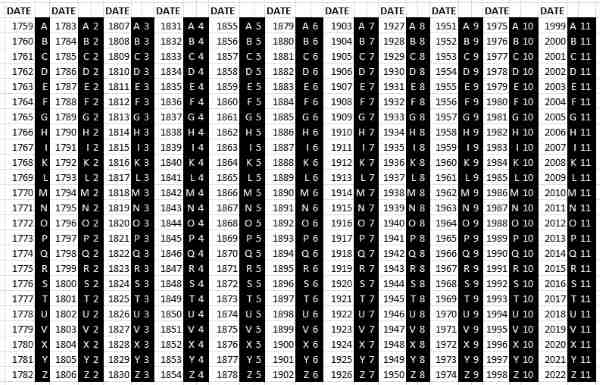 Table of Swedish date marks


The present form of National Control Mark started in 1901 consisting of the three crowns of the Swedish coat of arms in a trefoil shape.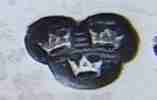 The National Control Mark is accompanied by a mark with the letter "S" into a hexagonal frame indicating the minimum silver standard of .800. This is the minimum stardard, but also .830 and 925 (STERLING) are commonly used.


Town marks were standardized after 1912. There are about 140 marks consisting of the town initial letter into a square or circular shape. Only Stockholm uses a crowned figure. From 1988 town and year marks are optional.
Left to right: town mark Stockholm, Göteborg, Vadstena, Malmö, Kristianstadt







From 1912 to 1988 foreign silver imported into Sweden is marked with the three crowns into an oval frame.



SWEDISH SILVER MAKERS

Sweden: maker Befa Guld- & Silvervarufabrik Ab mark, town Göteborg, date 1980

Sweden: maker Erlandssons S-Varufabrik Rudolf P, town Kristianstadt, date 1917

Sweden: maker Hallbergs Guldsmeds Ab C G, town Stockholm, date 1917

Sweden: maker Guldsmedsaktiebolaget I Stockholm, town Stockholm, date 1922

Sweden: import mark and Malmö Nysilverfabrik Gustaf Frost mark, town Malmö, date 1935


Sweden: maker Rylens Guldsmedsaffär Håkan Rylen, town Vadstena, date 1992

Sweden: maker Skandia Silver & Nysilver Ab, Stockholm (1933-1957), date 1944.
SAGA (probably retailer): Saga of Sweden AB Box 311, 421 23 Västra Frölunda from 2009

Sweden: maker Ullner Carl, Malmö , 1916-1926, date 1921.
---

THE DIRECTORY OF SWEDISH SILVER MAKERS FROM SWEDAC REGISTER

The initials/name on the mark can be reused by another silversmith for a period after the previous user has completed his business. However, the same initials/name is never used by two silversmiths in the same year.

AA / AKIND AKIRAM / B.HOLM B HÄGGSTRÖM / BUR BUR / CRE CREARE / EJ EJ(N) / FRITZ OLSSON FRJ / GMK GML / HGA HGA / J SVENSSON J WESTERLIND / JW JW(F) / KYYS KZM / LYKKE LYL / NAW NB / OTTO OTTO HOLM / RLL RLS / SIK SIK / TAI TAI / WHO WHR / ÖSTERLEN

SWEDISH TOWN MARKS FROM 1912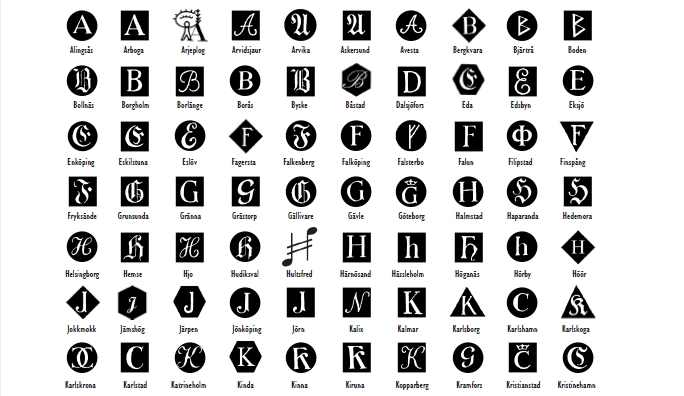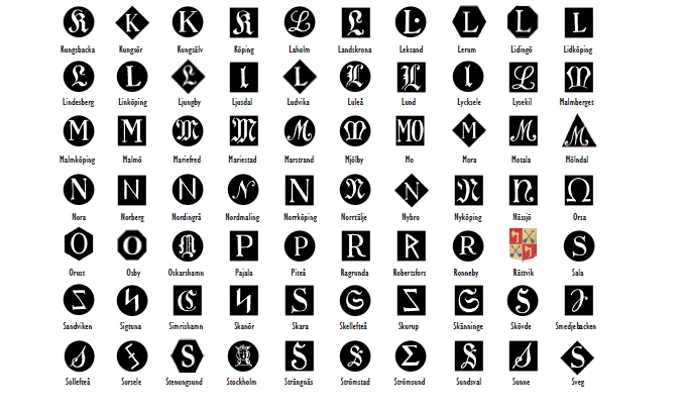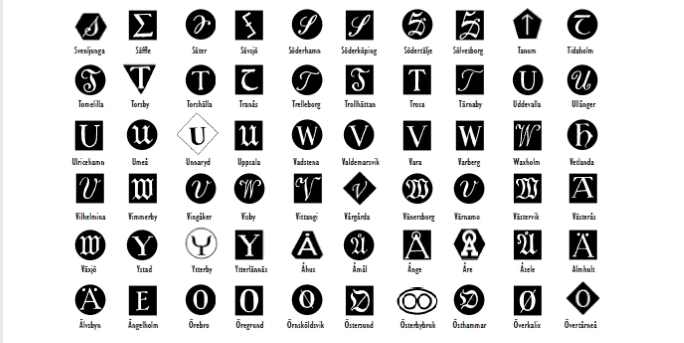 ---
HALLMARKING CONVENTION
Sweden is from 1975 a country member of the Convention on the Control and Marking of Articles of Precious Metals, an international treaty between States on the cross border trade in precious metal articles. It was signed in Vienna in November 1972 and entered into force in 1975.
The Convention's Common Control Mark (CCM) has the same legal status as a national Assay Office mark. The CCM is applied by national Assay Offices to articles of platinum, gold, palladium and silver after the fineness of the alloy has been checked in accordance with agreed testing methods.
Articles bearing the CCM - together with the national Assay Office Mark, the responsibility mark (manufacturer or sponsor) and the fineness mark indicating its purity - do not have to be re-controlled or re-marked in the states members of the Convention.


www.silvercollection.it
This is a page of 'The What is? Silver Dictionary' of A Small Collection of Antique Silver and Objects of vertu, a 1500 pages richly illustrated website offering all you need to know about antique silver, sterling silver, silverplate, Sheffield plate, electroplate silver, silverware, flatware, tea services and tea complements, marks and hallmarks, articles, books, auction catalogs, famous silversmiths (Tiffany, Gorham, Jensen, Elkington), history, oddities ...
HOME - SITE MAP - SILVER DICTIONARY - COOKIES CONSENT AND PRIVACY