GERMAN SILVER AND SILVERPLATE MAKER'S MARKS
DEUTSCHE SILBERMARKEN UND SILBERPUNZEN
DIRECTORY OF SILVER AND SILVERPLATE MAKERS
VERZEICHNIS VON SILBER- U. METALLWARENFABRIKEN
- Q -

This is a page of 'The What is? Silver Dictionary' of A Small Collection of Antique Silver and Objects of vertu, a 1500 pages richly illustrated website offering all you need to know about antique silver, sterling silver, silverplate, Sheffield plate, electroplate silver, silverware, flatware, tea services and tea complements, marks and hallmarks, articles, books, auction catalogs, famous silversmiths (Tiffany, Gorham, Jensen, Elkington), history, oddities ...
SITE MAP
HOME PAGE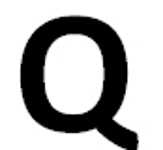 INITIAL
ANFANGSBUCHSTABE
Quist F.W. - Esslingen a. Nahe
Silverplate maker / Metallwarenfabrik

Scheurle Franz later Scheurle Quinn - Schwäbisch Gmünd
Established in 1903 by Franz Scheurle at Schwäbisch Gmünd, originally to manufacture small articles of silver, most notably silver umbrella and cane handles, and later, in the 1920's, cigarette cases, powder boxes, etc. Franz Scheurle died in 1929 and the business passed to his son, Gerhard Scheurle. By the 1950's the company were producing many products including napkin rings, lipstick cases, pill boxes, bottles, plates, cups, thimbles, key rings and photo frames, and the 1960's saw the introduction of jewellery to the firm's manufactures. In 1972 Gerhard Scheurle passed the business to his son and son-in-law, Franz F. Scheurle and Christoph Boden, and it was they that re-branded the firm's name to Quinn.

PAGE UNDER CONSTRUCTION

SEITE IM BAU




FURTHER GERMAN MARKS PAGES

www.silvercollection.it
This is a page of 'The What is? Silver Dictionary' of A Small Collection of Antique Silver and Objects of vertu, a 1500 pages richly illustrated website offering all you need to know about antique silver, sterling silver, silverplate, Sheffield plate, electroplate silver, silverware, flatware, tea services and tea complements, marks and hallmarks, articles, books, auction catalogs, famous silversmiths (Tiffany, Gorham, Jensen, Elkington), history, oddities ...
HOME - SITE MAP - SILVER DICTIONARY - COOKIES CONSENT AND PRIVACY
This page was useful? leave your LIKE on facebook

- work in progress on this page - your help, corrections and suggestions will be greatly appreciated -