THE MAUSER MANUFACTURING COMPANY
MERGING WITH HAYES & Mc FARLAND AND ROGER WILLIAMS SILVER COMPANY
FORMING MT. VERNON COMPANY SILVERSMITHS
This is a page of A Small Collection of Antique Silver and Objects of vertu, a 1000 pages richly illustrated website offering all you need to know about antique silver, sterling silver, silverplate, sheffield plate, electroplate silver, silverware, flatware, tea services and tea complements, marks and hallmarks, articles, books, auction catalogs, famous silversmiths (Tiffany, Gorham, Jensen, Elkington, WMF, Reed & Barton, Mappin & Webb, Bateman Family), history, oddities ...
SITE MAP HOME PAGE


HISTORY AND MARKS
The business was founded in 1887 by Frank Mauser in North Attleboro, Massachusetts. In 1888 Frank O. Coombs became a partner in Frank Mauser & Co. beginning his activity in the firm as designer and chaser.
In the 1890s the firm moved to New York changing its name to Mauser Mfg. Co.
The factory was located in Mt. Vernon with shop in 15th Street and, from 1904, in the more expensive Fifth Avenue at the corner of 31st Street.
In 1903 Mauser Mfg. Co purchased J.B. & S.M. Knowles (founded in Providence, RI, in 1875).
Frank Mauser died in 1908 and the firm suffered a slow decline until the closure and the sale of the Fifth Avenue retail store in 1912.
In 1913 the Mauser Mfg. Co merged with Hayes & McFarland Company of Mount Vernon, NY, and the Roger Williams Silver Company of Providence, RI, forming Mt. Vernon Company Silversmiths.
Mt. Vernon Company Silversmiths was purchased by the Gorham Corporation in 1920 continuing production under its name until 1923.


THE MAUSER MANUFACTURING COMPANY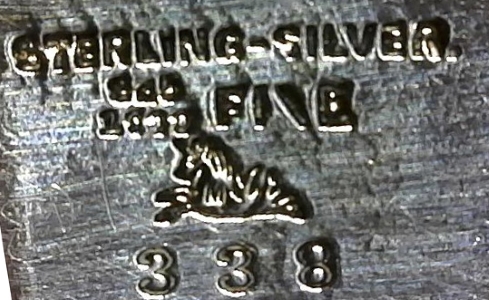 MT.VERNON COMPANY SILVERSMITHS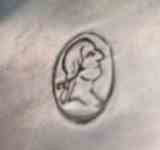 HAYES & McFARLAND AND ROGER WILLIAMS SILVER CO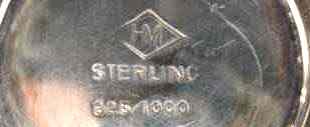 SILVERPLATE AND ELECTROPLATED SILVER OF USA AND CANADA
FIGURAL MARKS
anchors
,
animals
,
arrows
,
bells
,
birds
,
candelabra
,
crosses
,
crowns
fantastical entities
,
horses
human figures
,
lions
,
musical instruments
plants and vegetables
,
stars
swords axes blades
,
tools
,
windmills
,
others
STERLING SILVER OF USA AND CANADA
SILVER MANUFACTURERS: MARKS, HISTORY AND INFORMATION

www.silvercollection.it
This is a page of 'The What is? Silver Dictionary' of A Small Collection of Antique Silver and Objects of vertu, a 1500 pages richly illustrated website offering all you need to know about antique silver, sterling silver, silverplate, Sheffield plate, electroplate silver, silverware, flatware, tea services and tea complements, marks and hallmarks, articles, books, auction catalogs, famous silversmiths (Tiffany, Gorham, Jensen, Elkington), history, oddities ...
HOME - SITE MAP - SILVER DICTIONARY - COOKIES CONSENT AND PRIVACY