THE DIRECTORY OF AUSTRALIA SILVERSMITHS
MARKS AND HALLMARKS OF AUSTRALIAN SILVER
.

This is a page of A Small Collection of Antique Silver and Objects of vertu, a 1500 pages richly illustrated website offering all you need to know about antique silver, sterling silver, silverplate, sheffield plate, electroplate silver, silverware, flatware, tea services and tea complements, marks and hallmarks, silver marking system and silver hallmarks guide, articles, books, auction catalogs, famous silversmiths (Tiffany, Gorham, Jensen, Elkington, WMF, Reed & Barton, Mappin & Webb, Bateman Family), history, oddities ...
SITE MAP - HOME PAGE

AUSTRALIA SILVERSMITHS
ALPHABETICAL LISTING
- H - I -








(click on the photo to enlarge image)
SILVERSMITH'S NAME
AND MARKS

SILVERSMITH'S INFORMATION

J.HAMMERTON & SON

Victoria, Geelong
active 1880s/1920s. Hammerton family is still in business but has changed location to Mildura, Victoria. Ryan Hammerton is the fourth generation silversmith in the family

HARDY Bros. Ltd.

New South Wales, Sydney
active since 1850s. W.J. Sanders acted as supplier of the Hardy retail jewellery business.
HARLEY Walter

New South Wales, Sydney
active 1820s
HARRIS & SON

Western Australia, Geralton
manufacturer of a range of silverware featuring sterlin silver Australia wildflowers
HARROP Edwin
MAGNUS GOLDRING INC. EDWIN HARROP

New South Wales, Sydney
Active in Sydney until his death (1894). The business, continued by his son Edwin George Harrop, was sold in 1915 to Magnus Goldring (representative of the firm since 1895). After his death (1918) his sons Harold and Leslie Goldring undertook the management of the family business that became a proprietary company in 1957. After the death of Leslie, the business was conducted by Harold Goldring and his two sons Magnus George and Kenneth. The present managing director of the company is Stephen Goldring (son of Magnus George and great grandson of the founder). Trade mark INVICTA
HOLLINGDALE Edward Joseph

born 1821 - died 1882
HENDRICK Charles (possibly)

New South Wales, Sydney
c. 1840
HALLMARKS OF ENGLISH SILVER - MAKER'S MARK IDENTIFICATION
BRITISH TOWN MARKS AND DATE LETTERS
AUSTRALIA AND ITS SILVER
A BRIEF HISTORY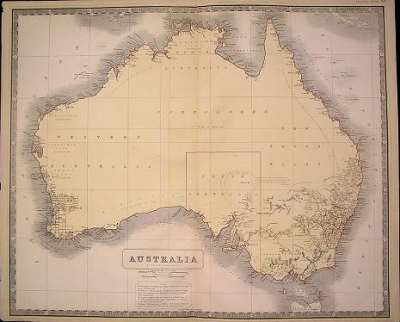 Australia in the 19th century was made up of six separate colonies, New South Wales, South Australia, Tasmania, Queensland and Western Australia, South Australia (including, at this time, also the Northern Territories).
In term of working silversmiths only three colonies supported any number of craftsmen, namely South Wales capital, Sydney, Victoria, capital Melbourne and South Australia capital, Adelaide.
In the first half of the 19th century inhabitants of Australia were few tenths of thousands and pre 1850 Australian silver by comparison to colonial silver in general must be considered very rare.
Most working silversmiths with retail business carried imported silver or plated items as current stock and locally produced items were manufactured only to fulfill immediate orders (as presentation trophies) when the waiting time to order pieces from England was too long.
No form of official mark or date letter system was introduced into the hallmarking of Australian silver.
Early Australian silversmiths marked their objects with their full name or initials and imitations of English hallmarks as leopard's heads, lions and anchors.
In 1988 was formed the Gold and Silversmiths Guild of Australia. A voluntary system of marking was introduced (maker's mark, standard mark, guild mark and date letter).






work in progress on this page - your help, corrections and suggestions will be greatly appreciated