ENGLISH ELECTROPLATE SILVER
MARKS AND HALLMARKS OF SHEFFIELD AND BIRMINGHAM SILVER PLATE MAKERS
WITH THE ADDITION OF OTHER BRITISH, SCOTTISH AND IRISH MANUFACTURERS
This is a page of A Small Collection of Antique Silver and Objects of vertu, a 1000 pages richly illustrated website offering all you need to know about antique silver, sterling silver, silverplate, sheffield plate, electroplate silver, silverware, flatware, tea services and tea complements, marks and hallmarks, articles, books, auction catalogs, famous silversmiths (Tiffany, Gorham, Jensen, Elkington), history, oddities ...
SITE MAP - HOME PAGE



click on

+1

button of google if you like silvercollection.it
The two common forms of plated silver are Sheffield plate and silverplate/electroplate.
Sheffield Plate is a cheaper substitute for sterling, produced by fusing sheets of silver to the top and bottom of a sheet of copper or base metal. This 'silver sandwich' was then worked into finished pieces. At first it was only put on one side and later was on top and bottom.
Modern electroplating was invented by Italian chemist Luigi V. Brugnatelli in 1805. Brugnatelli used his colleague Alessandro Volta's invention of five years earlier, the voltaic pile, to facilitate the first electrodeposition. Unfortunately, Brugnatelli's inventions were repressed by the French Academy of Sciences and did not become used in general industry for the following thirty years.
Silver plate or electroplate is formed when a thin layer of pure or sterling silver is deposited electrolytically on the surface of a base metal. By 1839, scientists in Britain and Russia had independently devised metal deposition processes similar to Brugnatelli's for the copper electroplating of printing press plates.
Soon after, John Wright of Birmingham, England, discovered that potassium cyanide was a suitable electrolyte for gold and silver electroplating.
Wright's associates, George Elkington and Henry Elkington were awarded the first patents for electroplating in 1840. These two then founded the electroplating industry in Birmingham England from where it spread around the world.
Common base metals include copper, brass, nickel silver - an alloy of copper, zinc and nickel - and Britannia metal - a tin alloy with 5-10% antimony.
Electroplated materials are often stamped EPNS for electroplated nickel on silver, or EPBM for electroplated Britannia metal.

THE DIRECTORY OF BRITISH ELECTROPLATED SILVER MAKERS: Na-Nz
SILVERPLATE MANUFACTURERS: MARKS' IMAGE & HISTORY
ALPHABETICAL LISTING OF SILVERPLATE MARKS





WILLIAM NAYLOR & CO
NAYLOR, CLARK & CO
Birmingham
William Naylor & Co was active at Caledonian Works. Partners of Naylor, Clark & Co were William Naylor and William Clark (possibly brothers in law) listed in Francis White Trade Directory 1875 as Naylor Clark & Co in Vittoria St. William Naylor (born c1836, formerly Long Sutton, Lincolnshire) lived in Hagley Road and William Clark in Charlotte Road, Edgbaston. William Naylor was married with Laura Clark (Sutton Bridge, Lincs). William Naylor & Co used the trade mark AUSTRALIAN SILVER


JOHN NEAL
London
A retail jeweler business active at Edgware Rd, London from 1852 until c. 1880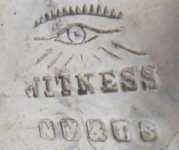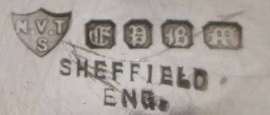 NEEDHAM, VEALL & TYZACK
Sheffield
Active at Eye Witness Works, Milton St (1889-1925), Nimrod Works, Eldon St (1889-1905), Glamorgan Works, Pond St and Pyramid Works, Reed St and Ceylon Works, Thomas St, Sheffield (1905-1925).The firm was converted into a "Ltd" in 1897. The firm used the trade marks WITNESS, BURMA SILVER, EYE WITNESS, ONWARD, BON.ACCORD, HUNTER, ISONIT, PRADA. The trademark belongs to Taylors of Sheffield who took over the trademark in the 1920s


SHARMAN D. NEILL
SHARMAN D. NEILL LTD
Belfast
A retail business active since 1884 at Donegall Place, Belfast and at Edgware Rd, London from 1852 until c. 1880. In 1909 the firm was converted into a Ltd. Sharman Dermott Neill was a descendent of Robert Neill, who in partnership with Henry Gardner, advertised 'Telescopes' in 1810. Sharman D. Neill Ltd is still active at 7-9 Royal Avenue, Belfast

ELLIS NEWTON
Birmingham
retailed in Belfast by Sharman D. Neill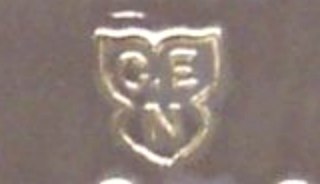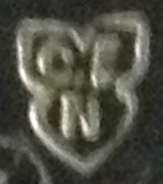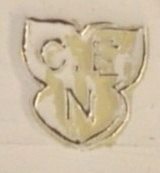 CHARLES EDWARD NIXON
Sheffield
Active at St Wolfram's Works, 185 Rockingham St, (1881-1885) and 226 Brookhill and 103 Napier St, Sheffield (1886-1897). Hamilton & Inches of Edinburgh was a retailer of its production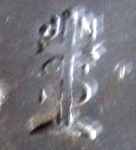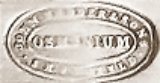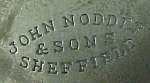 JOHN NODDER & SONS
Sheffield
Active at 188 Rockingham St (1863-1864), Taranaki Works, Dunfields (1864-1868) and 138-140 New Edward St (1868-1889), 226 Brookhill (1889-1904). The firm was converted into a "Ltd" in 1897. The firm used the trade marks: OSMINIUM SILVER and NODDERS SILVER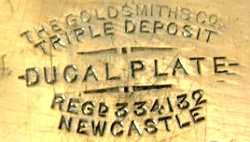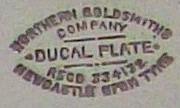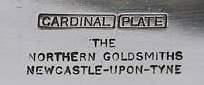 THE NORTHERN GOLDSMITHS
THE GOLDSMITHS CO
Newcastle-upon-Tyne
A jeweller's and retailer's business opened in Newscastle in 1778 by Christian Ker Reid. Northern Goldsmiths was founded by Thomas Cooke in 1892. Today the style "Goldsmiths" is active in 170 showrooms in the UK. The firm received three Royal Warrants. Trade marks used: CARDINAL PLATE, DUCAL PLATE and MONARCHY PLATE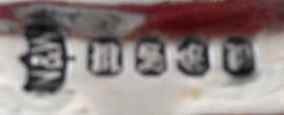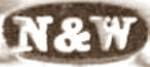 NORTON & WHITE
Birmingham
Newhall Street, Birmingham





JOHN NOWILL & SONS
Sheffield
Active in Nowill's Cutlery & Plate Works, Scotland St, Sheffield (1864-1950) and in Trimils Works, 87 London Rd, Sheffield (1950-1965). The firm was converted in a "Ltd" in 1928

N S

A generic mark for Nickel Silver


WILLIAM R. NUTT
W.R. NUTT & CO
Sheffield
Active at Wentworth Works, Burgess St, Sheffield (1878-1891). Became W.R. Nutt & Co in 1892. Active at Suffolk Road (1894-1901) in the premises previously used by Shaw & Fisher.
E.P.N.S. (Electroplated Nickel Silver) and EPBM (Electroplated Britannia Metal) are the most common names attributed to silver plate items. But many other names are used for silver plate:
EPWM - Electroplate on White Metal, EPC - Electroplate on Copper, Argentium, Argentine Plate, Argentum, Ascetic, Austrian Silver, Brazilian Silver, Buxbridge, Electrum, Encore, Exquisite, Insignia Plate, Nevada Silver, Norwegian Silver, Pelican Silver, Potosi Silver, Silverite, Sonora Silver, Spur Silver, Stainless Nickel, Stainless Nickel Silver, Venetian Silver, W.M White Metal,....
WORLDWIDE DIRECTORY OF SILVERPLATE MANUFACTURERS: HISTORY & MARKS
BRITISH TOWN MARKS AND DATE LETTERS
STERLING SILVER OF ENGLAND, SCOTLAND AND IRELAND
ALPHABETICAL LISTING OF MAKER'S MARKS

www.silvercollection.it
This is a page of 'The What is? Silver Dictionary' of A Small Collection of Antique Silver and Objects of vertu, a 1500 pages richly illustrated website offering all you need to know about antique silver, sterling silver, silverplate, Sheffield plate, electroplate silver, silverware, flatware, tea services and tea complements, marks and hallmarks, articles, books, auction catalogs, famous silversmiths (Tiffany, Gorham, Jensen, Elkington), history, oddities ...
HOME - SITE MAP - SILVER DICTIONARY - COOKIES CONSENT AND PRIVACY
These pages were useful? leave your LIKE on facebook

work in progress on this page - your help, corrections and suggestions will be greatly appreciated -